Home security automation uses Wi-Fi technology and tools like smart cameras, two-way audio and video, and access control devices to keep your property and loved ones safe from harm. Integrate these options with your existing home security system for a comprehensive solution to better property protection.
Security Monster has provided Eugene and the surrounding areas of Oregon with home security automation options since 2005, so we know what it takes to make the most of a smart home security system.
How Can You Make Home Security More Automated?
There are many ways to make your home security systems even smarter. Consider adding outdoor porch and pathway lighting to chase away the shadows in your yard. Proactively monitor for harm with smart smoke alarms. Add fingerprint scanning locks to facilitate easy home access.
Most smart home security devices include an app for streamlined management from anywhere. When you use compatible devices from the same company, your mobile phone becomes a centralized place to oversee it all with a user-friendly dashboard.
Consider adding the following to bolster your smart home security system:
Wireless Security Cameras
Wireless cameras form the foundation of home security systems. Because of their flexibility and versatility, cameras often safeguard both indoor and outdoor environments. When they spot motion, they begin recording. You can observe activity directly on your phone and save the footage for law enforcement or insurance claim evidence if necessary.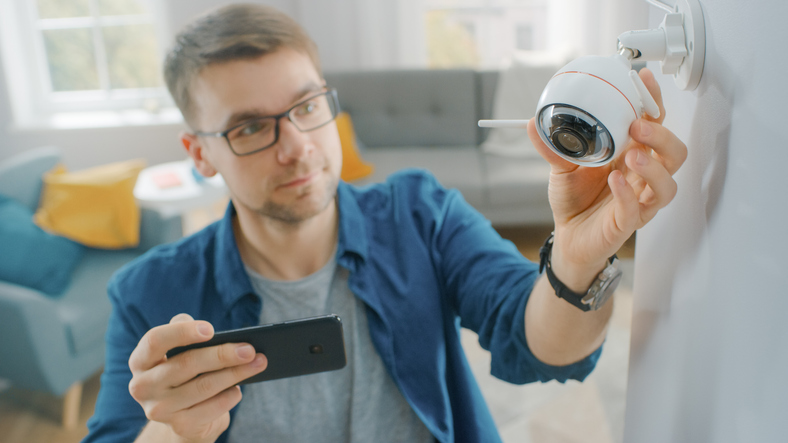 Audio and Video Monitoring For Oregon Homes
Many cameras and wireless doorbell options provide video feed coupled with two-way audio. This capability lets you listen in on rooms and talk to calm anxious pets or settle disputes between children. Audio warnings are also an effective way to deter crime without advertising that you aren't at home, potentially eliminating the need for armed guards to respond.
Access Control
Smart door locks and garage door systems do more than alert you to doors left ajar. They allow you to control entry to your property with a few simple clicks. Permit package delivery workers to drop off parcels in your garage or unlock the door for a friend or relative. You can even let a furry friend come and go without security compromise by installing a smart pet door that works with a chip in your pet's collar.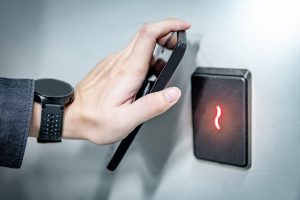 Benefits of Integrating Security Automation Into Your Oregon Home
Leverage the advantages of technology with home security automation and enjoy:
An increase in your property value: Homes with smart security systems set themselves apart when it comes time to sell.
Better control over your home protection: Traditional security systems don't actively monitor your home or support remote access.
An effective way to manage multiple devices: Mobile applications allow you to control, adjust and operate each of your innovative home security features.
A customizable security solution: Add cameras, sensors, devices and alarms as your home and family change and grow.
Contact Security Monster for Your Free Quote
At Security Monster, we know what it takes to create an automated home security system that's right for you because we've been doing it in the greater Eugene, Oregon, area for more than 15 years. Get peace of mind, 24/7 monitoring and more with a custom-designed solution. Every home is unique, so we'll start with a consultation to determine your comprehensive security needs. Reach out to our friendly and knowledgeable staff to start protecting your home the smart way!