I have security monster at all of my store locations and now I have their protection at my home. Veronica in the office is very patient and amazing. Shannon was my installer and does a very professional job. The finish work of all of the equipment is perfect. If I thought I could steal her to work for me, I would!!!!!
Installation was smooth and very little disruption to our community. The installers were courteous and friendly. The cameras are amazing and now I can monitor our building from anywhere. The system is easy to use and I was up and running in very little time. Thank you Security Monster. I will definitely recommend you to others looking for a quality system.
Shaun Simpkins
2021-07-26
Stephanie was a great help in supplying me the specialized parts I needed to complete moving a central vacuum in my garage. It's good to have a local source of central vacuum equipment in Eugene.
Shannon was working on a ladder when I approached her regarding my alarm, she was very pleasant and knowledgable. We have had problems with the sensor triggering alarm alerts the last few months. She immediately answered my questions regarding changing out the sensor. She installed a new light and sensor in the driveway, and we have had no issues since her past visit. Security Monster does a great job
Very professional staff !
We had multiple security cameras installed by Security Monster. High quality work done by knowledgeable techs. And the few times that we have needed it, their tech support has been excellent. Highly recommend them.
Commercial Security AI Installation in Eugene, OR
Security Monster can perform all the necessary installations to get your commercial security system up and running. Our artificial intelligence and video analytics installation process begins with a consultation where we learn about what you want and need in a security system before analyzing your business's unique layout and demands. Afterward, we'll design a system for you and install the necessary wiring, cameras and software to give you an AI and video analytics edge.
With Security Monster, your security equipment and AI intelligence solutions integrate with each other in one accessible interface. Security Monster also configures all your equipment into an organized app so you can take advantage of cutting-edge technology from the palm of your hand. Our commercial application includes features such as a Priority Group Chat that allows you to remotely communicate with employees about security threats and see your business in real-time with remote monitoring services. No matter the distance, you can watch what happens inside your building.
To complement your technology and keep your staff and customers safe in the modern world, we offer preventative technology that helps you avoid disease spread by utilizing your camera and AI systems. Whether you're performing headcounts, enforcing social distancing or conducting contact tracing, your cameras and AI can help stop the spread of illness.
In addition to our artificial intelligence and video analytics services, we also offer 24/7 monitoring. Our security monitoring network uses a UL-listed Five Diamond Certified Central Station to integrate your networks, cameras and alarms while providing them with backup power. Our operators constantly watch your business and are ready to notify security guards or local authorities as soon as a breach occurs. Add an extra layer of security to your operations with 24/7 monitoring.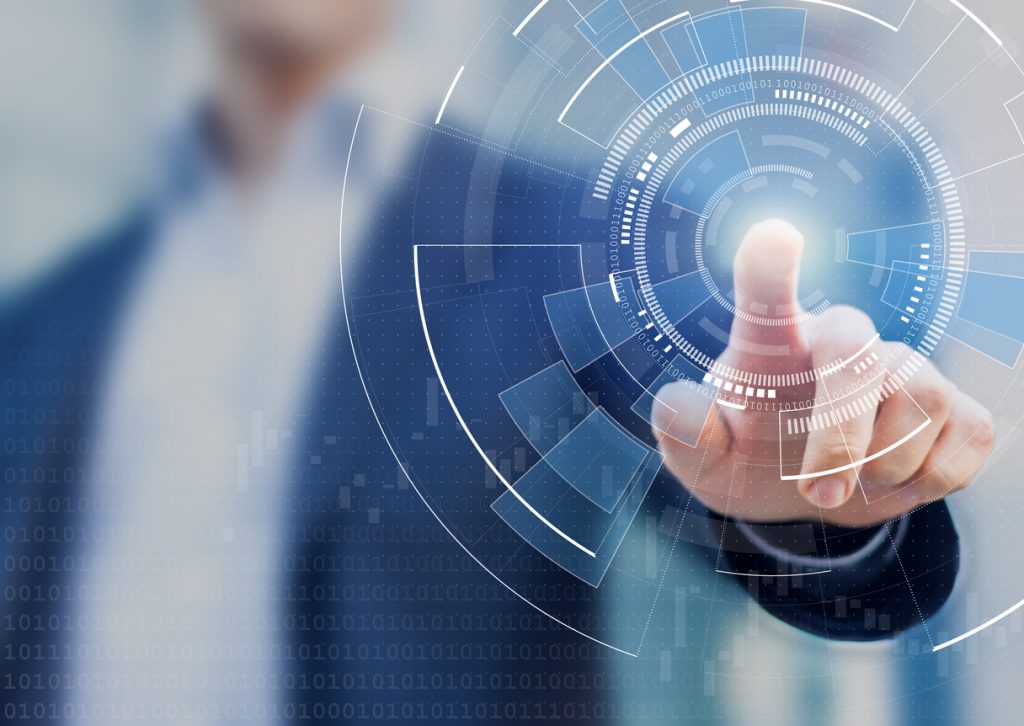 Commercial Artificial Intelligence in Eugene, OR
At Security Monster, we have over 15 years of experience in designing innovative AI and video analytics solutions and setups. We have extensive experience in the commercial sector and are always ready to provide you with a second set of eyes. Compared to do-it-yourself security systems, we're much more dependable and can come to the rescue when you require technical support or guards for security breaches. Stay one step ahead of intruders when you partner with Security Monster.
Though we focus most of our resources on monitoring, AI and video analytics services, we also offer business upgrades to get your workplace ready for the next generation of tech. We offer the following business upgrades:
Fire alarm systems
Control panels
Phone blocks
Ladder racks
Cabling and wiring upgrades
As a local company, Security Monster can offer you greater monitoring and guard cover than other solutions, increasing your peace of mind. Our local technology and services regularly outperform the competition and are guaranteed to be safer than do-it-yourself systems. Whether you're looking for continuous protection, AI support or video analytics technology, we're ready to install the infrastructure. Protect yourself against ongoing security risks by partnering with Security Monster today.
Key Features of AI & Video Analytics For Security
Appearance Search
Deep Learning and AI search engine sorts through hours of video with easy to quickly locate specific persona or vehicles of interest. With the help of AI, you can quickly find footage of an individual or vehicle to report it to the authorities and get your location secured as soon as possible.
People Counting
Heatmaps and counting of persons entering or leaving an area. Even identify demographic such as man, woman, child and receive alerts.
Intrusion Notification
Looking to protect an outdoor asset? With our intrusion detection systems, we can identify intrusions with virtual fence lines to identify and potentially apprehend an individual before the crime is escalated.