Security At Your Fingertips
Security Monster lets you protect what's most important to you using our innovative technology and monitoring systems. With the ability to keep your home or business safe through your mobile device, you can count on our solutions 24/7. Invest in your peace of mind with a comprehensive security system. We are located in Eugene, OR and service many of the surrounding areas!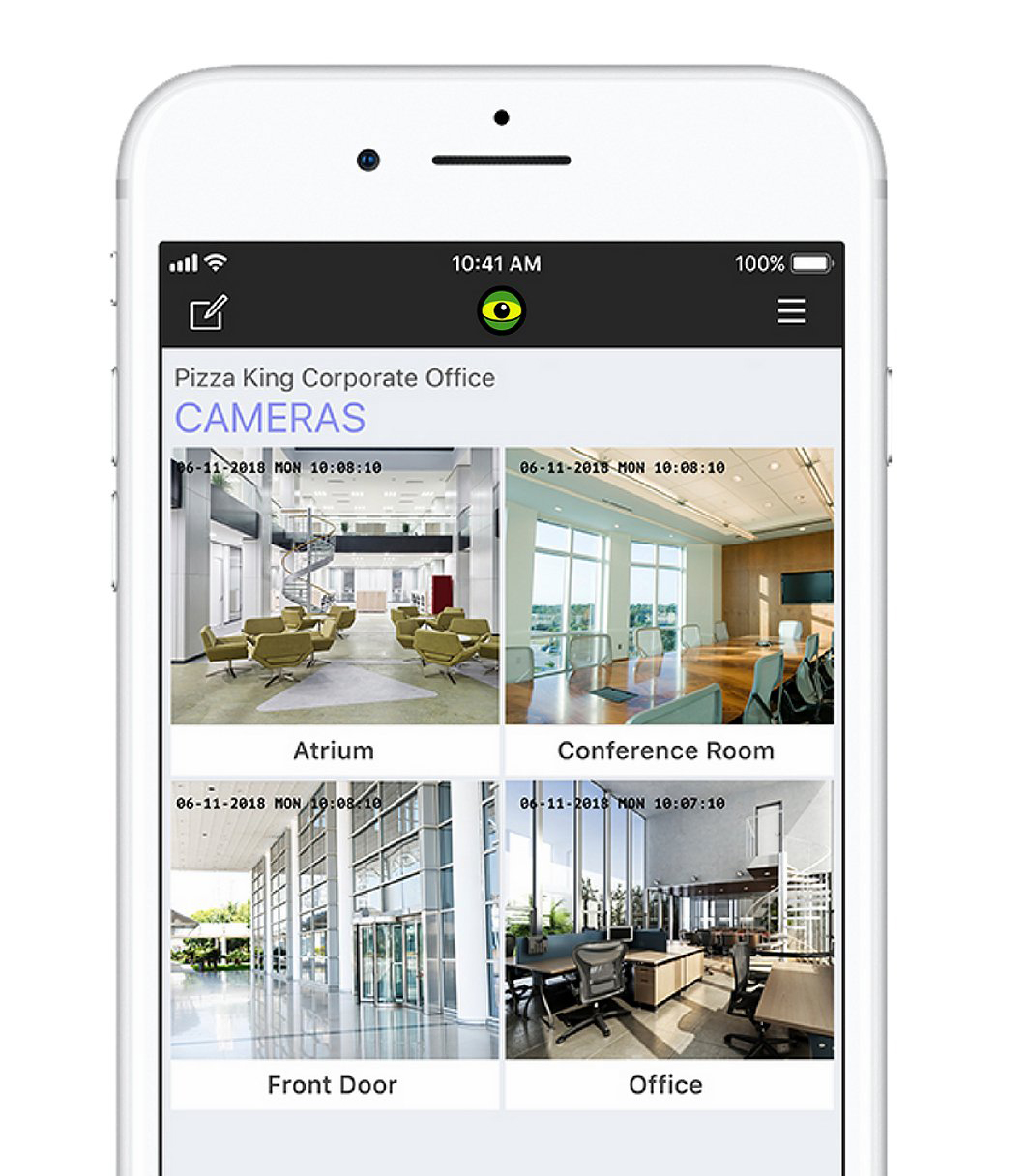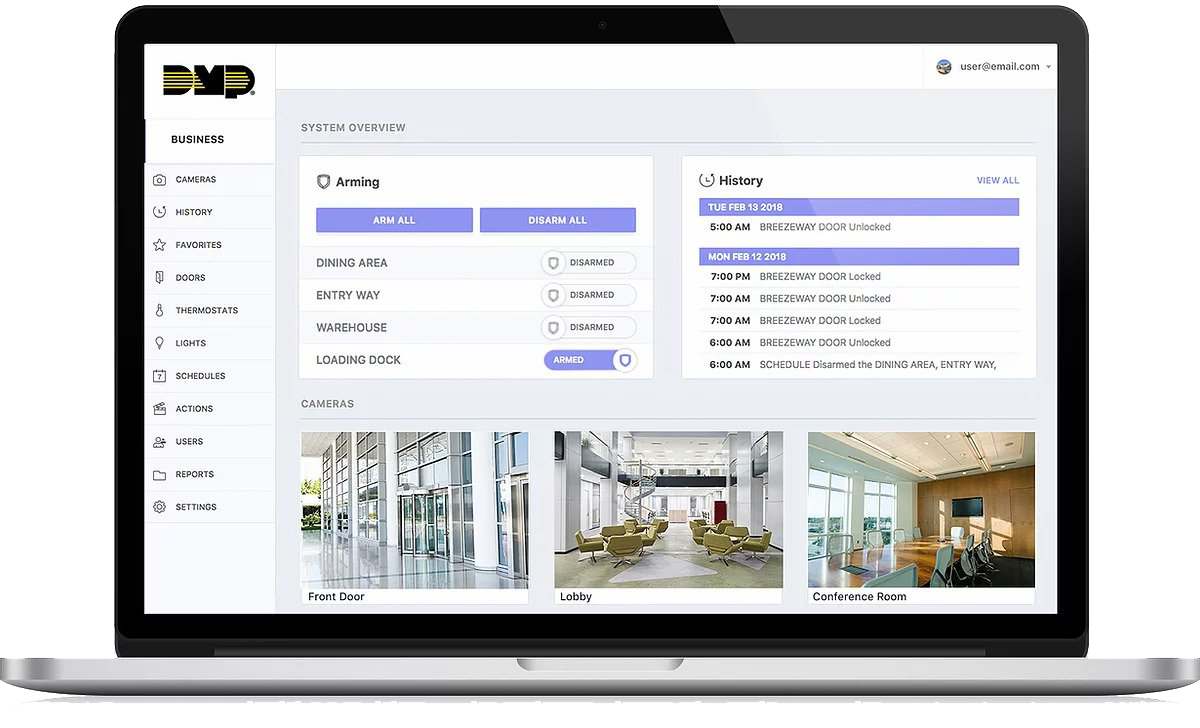 Smarter Security for Your Business or Home
With our state-of-the-art surveillance technology, you can monitor your home's security right through your phone or mobile device. Security Monster integrates all your surveillance equipment right into a single app so you can easily keep your home or business safe from anywhere in the world.
Our Installation and Setup
As an experienced Eugene and Springfield, OR, security company, we work with you to understand your security goals before setting up your security system. Our design and installation journey begins with a meeting where we consider your home or business's layout and address your most important security concerns. We then design a comprehensive security system using cameras, alarms, remote technology and more to cover you from every angle.
Security Monster builds solutions that integrate all your devices so your monitoring and alarm information is all available at your fingertips. With our control panels and organized app interface, you can control your security technology from anywhere in the world and get real-time insight into your home or business. With remote monitoring technology, you can tell the difference between a false alarm and a threat in seconds with Security Monster.
After we set your system up, we'll walk you through an in-depth explanation of how to use it and provide you with ongoing technical support. As your trusted professional security system provider in Eugene and Springfield, OR, no concern or question is too small to ask.
Choose a Local Eugene Security Company
As a top home security provider in Oregon, Security Monster has over 15 years of experience in transforming the security technology field. Security Monster's comprehensive support system allows you to reach a level of coverage you could never achieve alone through do-it-yourself technology.
In addition to our security systems, we also offer 24/7 monitoring for homes and businesses so you always have an extra pair of eyes on your property. We use a UL-listed Five Diamond Certified Central Station that integrates all your alarms and computers so no corner of your property goes unprotected. You can rest soundly knowing you have 24/7 protection and security guard support from Security Monster.
Learn More About Security Monster Today
Since 2005, we've provided families and businesses with innovative security solutions and kept their most precious possessions safe from harm. When it comes to security, only experts can evaluate your current security and create a reliable and comprehensive system that provides total protection. To learn more about our services and request a quote, contact the experts at Security Monster today.
I have security monster at all of my store locations and now I have their protection at my home. Veronica in the office is very patient and amazing. Shannon was my installer and does a very professional job. The finish work of all of the equipment is perfect. If I thought I could steal her to work for me, I would!!!!!
Installation was smooth and very little disruption to our community. The installers were courteous and friendly. The cameras are amazing and now I can monitor our building from anywhere. The system is easy to use and I was up and running in very little time. Thank you Security Monster. I will definitely recommend you to others looking for a quality system.
Shaun Simpkins
2021-07-26
Stephanie was a great help in supplying me the specialized parts I needed to complete moving a central vacuum in my garage. It's good to have a local source of central vacuum equipment in Eugene.
Shannon was working on a ladder when I approached her regarding my alarm, she was very pleasant and knowledgable. We have had problems with the sensor triggering alarm alerts the last few months. She immediately answered my questions regarding changing out the sensor. She installed a new light and sensor in the driveway, and we have had no issues since her past visit. Security Monster does a great job
Very professional staff !
We had multiple security cameras installed by Security Monster. High quality work done by knowledgeable techs. And the few times that we have needed it, their tech support has been excellent. Highly recommend them.
"The team at Security Monster are very helpful, knowledgeable, and efficient. Highly recommend to anyone looking for home or business peace of mind."
"Security Monster did a wonderful job from identifying what would work best for our system and working up cost estimates. They were flexible and great to work with while scheduling the work. The install team was great, knowledgeable and efficient."
"With Security Monster monitoring us we have never felt more safe. Response is always prompt and professional. Their services allow us to focus on our other operations, with the peace of mind that we are always safe and protected."